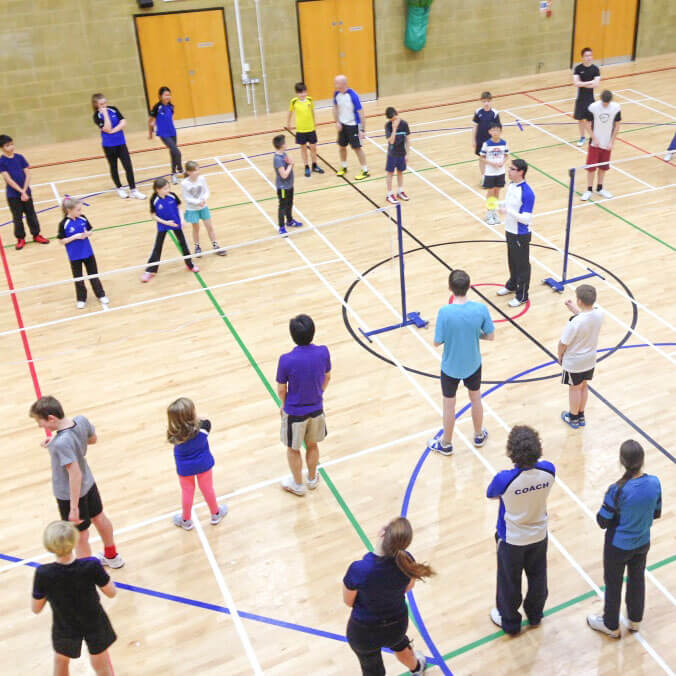 DETAILS
All our junior sessions are run by qualified coaches. We offer a fun and friendly environment to learn badminton and make friends. Our children range from total beginners to established club/county players (aged 6-16). Some of our children have been with us from the start, which we feel shows how fun the club is.
Our junior sessions run on Sundays at a local secondary school in St Albans. If you have a child who is intesrested in joining us, please drop Keith an email on keith@abbeybc.org.
AUTUMN 2021 – St Albans (SUNDAYS)
Dates: 12th, 19th, 26th September, 3rd, 17th, 24th October, 7th, 14th, 21st, 28th November, 5th and 12th December. (We have a break on the 10th October and 31st October)

10-11am – Beginner (£60 for 12 week term or £7 weekly) – SIGN UP NOW!
11am-1pm – Beginner/Intermediate (£120 for 12 week term or £13 weekly) – SIGN UP NOW!
1-3pm – Intermediate/Advanced (£120 for 12 week term or £13 weekly) – SIGN UP NOW!

Location: 

St Albans High School for Girls, Townsend Drive, St Albans,

AL1 3SJ

To book, please email keith@abbeybc.org
AUTUMN 2021 – Bushey (MONDAYS)
Dates:

13th, 20th, 27th September, 4th, 11th, 18th October, 1st, 8th, 15th, 22nd, 29th November and 5th December (We have a 1 week break on the 25th October)

5-6pm – Junior Beginner/Intermediate (£60 for 12 week term) – SIGN UP NOW!
6-7- Junior Intermediate/Advanced (£60 for a 12 week term) – SIGN UP NOW!
Location: The Grange Academy, Bushey,

WD23 3AA
AUTUMN 2021 – Watford (WEDNESDAYS)
LEAGUE MATCHES
Details of the next league will be posted here when details become availble. If you have any queries, please contact Keith  keith@abbeybc.org.
Abbey A team – League A match dates:
Abbey B team – League C match dates:
I love going to badminton club! I have been going since I was 8 years old. It's been great for my fitness, learning new skills and making new friends. The coaches are really nice and make the sessions fun even though it's quite hard work sometimes. I always come home feeling like I've had a good work out and had fun!