Welcome to Abbey Badminton Club
St Albans | Bushey | Rickmansworth | Watford
We are a friendly club welcoming JUNIORS and ADULTS at all levels – from beginners to more experienced, competitive badminton players. Junior sessions are focused on developing skills and fitness and gaining a deeper understanding of the sport whilst having fun. The current adult sessions focus mainly on game play, but our coaches are always at hand to provide tips on how to improve.
The club has been established since 2008 and is affiliated with Badminton England. We started with just one junior session on two courts once a week. We now have junior coaching sessions at various locations every weekday after school and through the day on Sundays.
Adult play sessions are available in St Albans on Tuesdays and Sundays and we also offer a Ladies-only session in Watford on a Monday. We can also run adult coaching sessions at other times and locations during the week. Visit our ADULTS page for more information.
We also provide 1-2-1 and private group coaching. These sessions are designed to concentrate on specific areas of training that meet your requirements. Please contact us if you would like to know more.
For more information or to book onto any of our current group sessions, visit our JUNIORS or ADULTS page.
Our juniors play in the Aylesbury Junior League and our adult teams play in the South West Herts Badminton League.
Sponsored by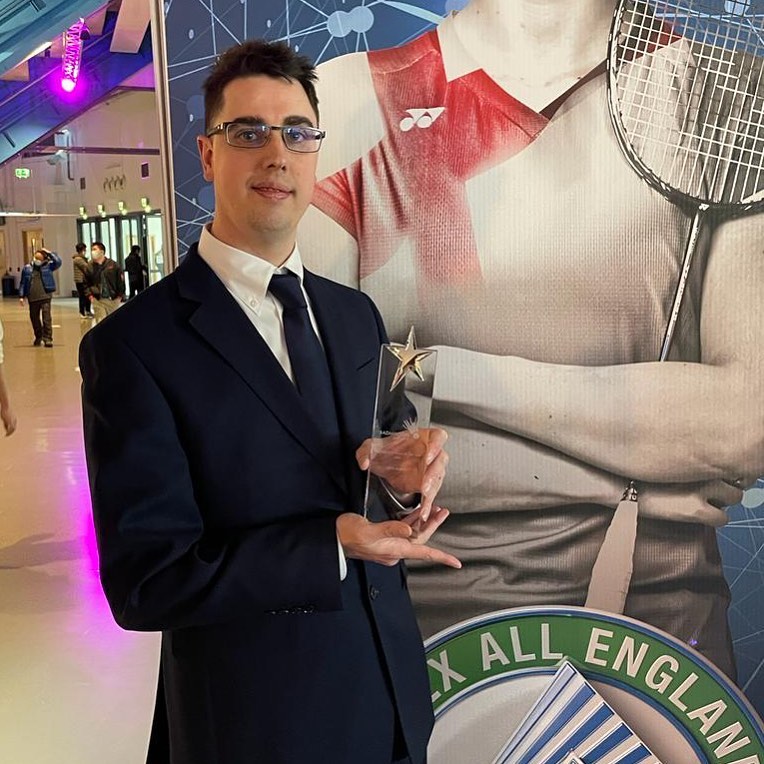 LATEST NEWS! - Winner of a prestigious National BE award!
We are so proud to announce that our very own Keith Burns was awarded the Badminton England 2022 Grassroots Coach of the Year Award for his dedication to Abbey Badminton Club in Hertfordshire for over 14 years. To find out more about the award, visit the Badminton England website or to read the full write up click here.